Giovanni Rallo, PhD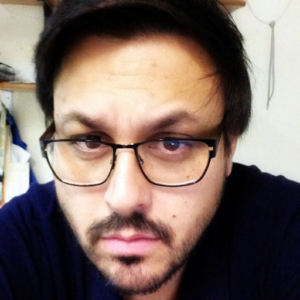 Giovanni Rallo is Associate Professor at the Department of Agriculture, Food and Environment (DAFE) of University of Pisa. In 2010 he obtained the PhD in Environmental Hydronomy, with a thesis on "Measurement and Modeling of Water Exchanges in Soil Plant Atmosphere Continuum and Water Stress Functions: Application to olive groves". In his high-educational background he completed the II level Master course in "Irrigation in Mediterranean Environment" and a High Scientific Training Seminar on "Trends in plant eco-physiology and ecosystem ecology research". He is studying since 15 years the mathematical stress functions and its empirical formulation of woody perennial and vegetable crops under abiotic stresses such as drought and salinity. However, research activities have been carried out in order to define and transfer new strategies for optimizing water resource management in the Mediterranean environment. Further information:
Angela Puig Sirera, PhD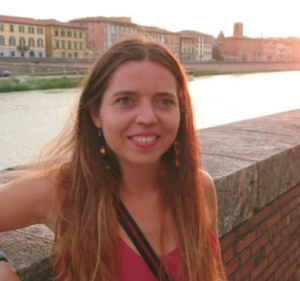 Àngela Puig's main research activities are focused on water exchanges modelling within the continuous Soil-Plant-Atmosphere systems. It is particularly emphasized on the aspects related to the eco-physiological and hyperspectral response of tree plants and the linkages with soil water deficit. 
ACADEMIC HISTORY
2017 – Present PhD student at the Department of Agriculture, Food and Environmental Sciences (DiSAAA-a) of the University of Pisa.
2014-2016 International Master's Degree in Rural Development, from the Department of Biosciences Engineering of the University of Ghent (Belgium), discussing the thesis entitled "Determinants of irrigation adoption in small cacao farmers in Ecuador".
2009-2013 Bachelor's degree in "Environmental Sciences" and was awarded from the University of València (Spain) for the best academic record of her promotion.
WORK EXPERIENCE
May 2014 – August 2014 – Agricultural research insitute of València (IVIA). Position: research assistant on irrigation efficiency on vineyards
October 2016 – May 2017 – Center of rural studies and international agriculture (CERAI), València (Spain). Position: researcher on agroecological food systems of València area (Spain)
May 2017 – October 2017 – Spanish Society of Organic Agriculture (SEAE). Position: coordinator of projects and educational courses
March 2017-Present KENEN Consulting (UK) Position: Social Environmental Consultant on Cacao producers' initiatives
Further information:
Fatma Hamouda, PhD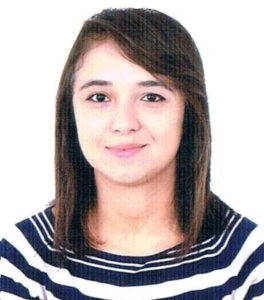 Fatma Hamouda is actually a Ph.D. student in the Department of Agriculture, Food and Environment (DAFE) at Pisa's University. Her research interests focus on the sustainable irrigation management of sparse crops under soil water deficit conditions, which is based on the use of sensors and models to schedule the irrigation. In her high-educational background, she completed the Master of Science in" Land and Water Resources Management: Irrigated Agriculture" in CIHEAM Bari (Italy), where she used CROPWAT, COPAM, CLIMWAT, AQUACROP, AKLA and GAMS software. Her master thesis was about "Water Use Efficiency of olive trees under Mediterranean climate and under combined abiotic stresses conditions (Drought and salinity)". Also, she attended the level I Master course in "Agricultural Heritage" in the University of Florence in collaboration with the FAO, (Italy). She is originally an Agro-Economist Engineer, specialized in the Management and Development of the Agricultural Projects where she got her diploma in the High Agronomic Institute of Mograne (Tunisia), her thesis was about the" Performance of seasonal tomato crop in the region of Cap Bon". She worked also as trainee engineer with RUWA Company in Catanzaro (Italy), focusing on the hydrological analysis and the hydraulic design, realizing the planimetry of the irrigation districts, spatial analysis and generation of maps and GIS projects, where she used HEC-HMS and, HEC-RAS, software.
Lorenzo Bonzi, PhD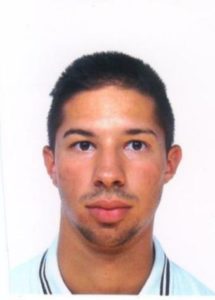 Lorenzo Bonzi is PhD student in the Department of Agriculture, Food and Environment (DAFE) of the University of Pisa. As part of the experiences, the degree thesis and the research grant, he dealt deeply with the study of the water exchange processes that develop in the SPAC system (Soil-Plant-Atmosphere Continuum). Through bibliographic, field and laboratory investigations, has explored the following issues: laboratory determination of physical and hydrological properties of the soil; calibration procedures of instruments for measuring the water content (TDR, FDR, EMI) and the matrix potential of the soil; measurement of the water state (Scholander chamber) and transpiration flows of the plant and measurements of the spectral properties of vegetation with the aid of multispectral satellite images.
ACADEMIC HISTORY
November 2021 – Present PhD student at the Department of Agriculture, Food and Environmental Sciences (DAFE) of the University of Pisa.
From May 2021 to October 2021 Research grant on expert systems applied in horticultural, fruit and greenhouse contexts. In this period he actively participated in the drafting of measurement protocols and various experimental activities as part of the project "Validation of a Decision Support System (SSD) for the expert management of pear irrigation". Furthermore, he contributed to the calibration and validation of a High-throughput screening modular system for the crop drought and salinity stress response modeling.
2018-2021Sc in agri-food production and management of agroecosystems LM-69 (EQF level 7) at the Department of Agriculture, Food and Environmental Sciences (DAFE) of the University of Pisa with a thesis on "Design, Calibration and Validation of a wireless sensor network (WSN) for the precision irrigation of pear orchard".
2015-2018 Bachelor degree in Agricultural Sciences L-25 (EQF level 6) at the Department of Agriculture, Food and Environmental Sciences (DAFE) of the University of Pisa with a thesis on "Hydrological properties of the porous media used in the green roof system".
2015 High School graduation with Technical education, in Agricultural, agri-food and agro-industry address, Environmental and territorial management articulation in the High Institute "E.Santoni" Pisa. Where he learned skills in the organization and management of production, transformation and enhancement of plants and animals and in aspects relating to land management with particular regard to environmental, hydrogeological and landscape balances.
Andrea Sbrana, Dr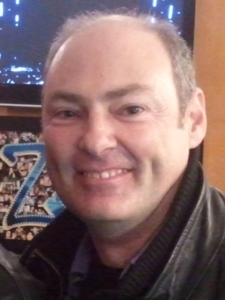 Andrea Sbrana works at the Department of Agriculture, Food and Environment (DAFE) of the University of Pisa as a technical officer. First of all he graduated in Computer Science (University of Pisa) in 1992 consequently he obtained:
Masters Microchip Conference in Berlin (2018)
University of Microchip Master in Monaco (2007)
Master's Degree in Computer Science (University of Udine, 2006)
Master in Internet Technologies (University of Pisa, 2005)
Degree from the University of Microchip School of Embedded Control Solution (Arizona, 1995)
Design Consultant for Microchip Arizona in Italy (420-0093) in 1995
other works in the field of agrohydrology:
Design and implementation of the power control for SAP-Flow sensor;
Design and construction of the power control module for load cells to be used in microlysimeters;
Study for the realization of the data acquisition section with A/D conversion to be used for SAP-Flow and microlysimeters systems;
Design and implementation of a remote control unit for field acquisition of analog and digital signals;
Study of a TDR-based soil moisture probe integrated in growth  pot.
Further information: